C.P.Gregory & Associates
Fire Investigation Services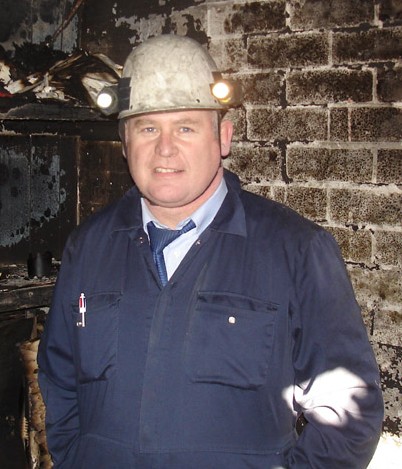 Andrew Leng
B.Eng(Hons) CRFP (Incident Reconstruction)
Andrew Leng has spent seventeen years investigating the causes of fires for the insurance industry at both R B Hawkins & Associates and latterly A J Leng & Co.
"Clive and I already developed a good working relationship when Clive introduced the concept of an accelerant detector dog to the UK. I must admit that I was initially sceptical as were many investigators in the field.
The success of Clive's dog Star has led to a number of Fire Services adopting their own accelerant detector dogs and these are now considered one of the most useful tools available to a fire investigator. I have no doubt that the successful introduction of accelerant detector dogs is due to the professionalism and enthusiasm that Clive displayed during those early years.
While I pride myself on having an excellent nose for the common fire accelerants, I have frequently used Star to assist in my own inquiries. His ability to sweep large areas in a relatively short period of time can be of benefit to many investigations."
A J Leng - October 2006