C.P.Gregory & Associates
Fire Investigation Services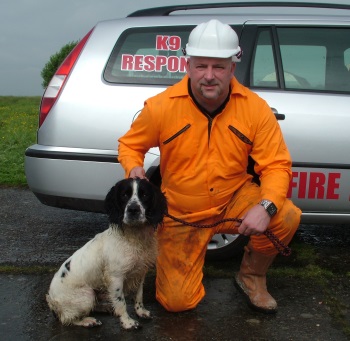 Duncan & "Billy"
Duncan and Billy qualified in 2008 and are based in lockerbie Scotland. Duncan is an ex retained fire officer and Billy is an English Springer Spaniel from working dog stock.
The team works in the private sector and have undertaken work with insurance companies, loss adjusters and forensic investigators.
Billy was originally destined for overseas explosive detection work but Clive re trained him to accelerant detection introducing him to Duncan and training them together to become a very successful partnership.