C.P.Gregory & Associates
Fire Investigation Services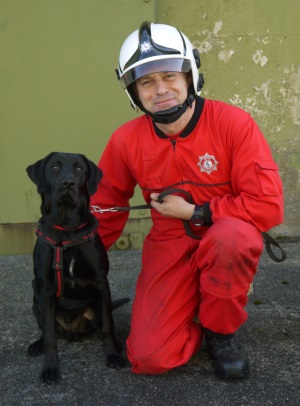 Chris & "Jet"
Chris Sutton & Jet of Avon Fire & Rescue Service graduated on 15 November 2013 at our fire training facility in Essex.
The team is based at Bath Fire Station and is attached to Avon Fire & Rescue Fire Investigation Department. Additional duties involves working with Community Safety and Education initiatives.
Chris underwent a stringent selection process with his Fire Authority in order to secure the dog handler position and added to his Fire Investigation qualifications by attending Fire Investigator training courses including the John De Haan Fire & Explosion Course.
Jet was selected by Clive at 8 weeks from a litter of puppies from field champion stock his Sire being the youngest field trial champion in the UK.