C.P.Gregory & Associates
Fire Investigation Services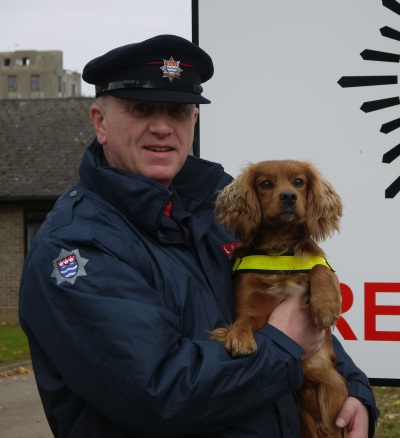 Mick & "Murphy"
Mick Boyle & Murphy completed training and were Certificated at the Fire Service College on the 22nd October 2014.
Mick is a fire investigator with the London Fire Brigade and is based at Dowgate fire station. Mick is an experienced search dog handler having worked with his existing search dog Roscoe since they qualified in August 2005.
Murphy will work alongside Roscoe as a valuable additional asset to the Fire Investigation team.