C.P.Gregory & Associates
Fire Investigation Services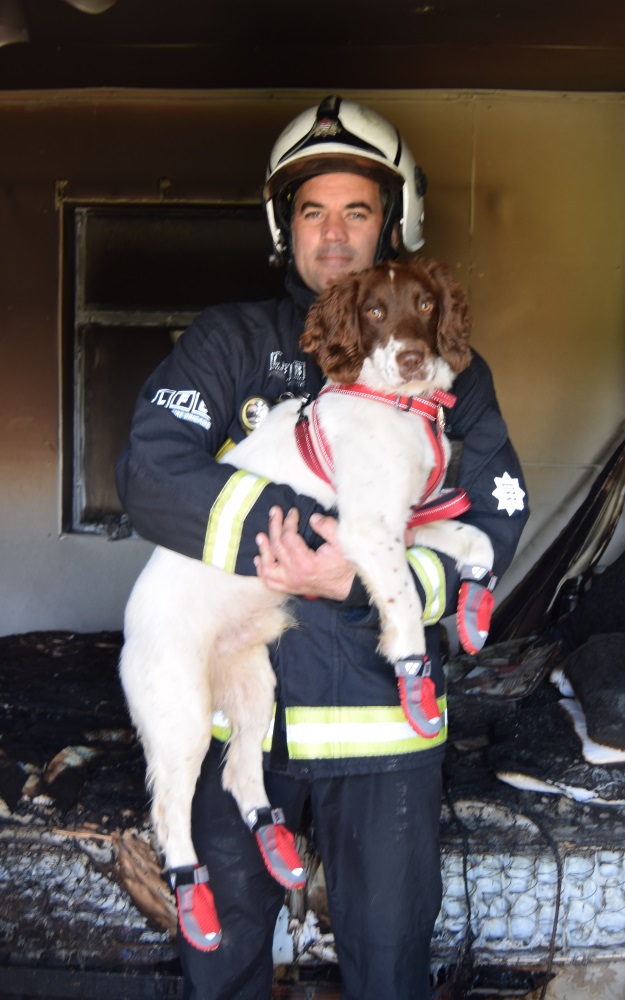 Anton Keach & "Simba"
Anton Keach and Simba qualified in April 2018 after completing a comprehensive training course with Clive Gregory of C P Gregory & Associates.
Anton has been a Fire officer for 13 years and has been a specialist Fire Investigator for the last 4 years. He has a knowledge of working dogs from his experience in New Zealand.
Simba Is an English Springer Spaniel sourced by Clive from championship working trials stock and together with his handler Anton represent a formidable asset to Fire Investigation with the London Fire Brigade.