C.P.Gregory & Associates
Fire Investigation Services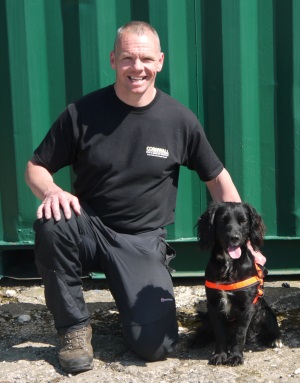 Mark Smith & "Archie"
Mark Smith has the benefit of being an accomplished handler with his primary accelerant detector dog "Nelson" who now has "Archie" as a full time workmate.
This combination will boost Archie's drive with the element of competition providing the incentive to assist his advancement. Archie now gives Mark the continuity to ensure the progression of the detector dog project within his Fire Authority.
The next stage is formal certification at the Fire Service College where they will be supported with a programme of maintenance and advancement training.