C.P.Gregory & Associates
Fire Investigation Services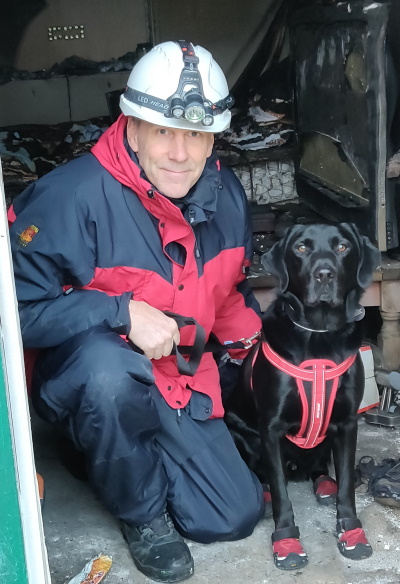 Martyn Bolt & "Jet"
Martyn Bolt and his Black Labrador dog Jet graduated on the 1st February 2019 after a very intensive and successful training course.
Martyn is head of Fire Investigation at Avon Fire & Rescue Service and the team will be deployed to investigations within Avon and on a regional basis in the South West of England.
Good luck to Martyn & Bolt – you are a great team !!