C.P.Gregory & Associates
Fire Investigation Services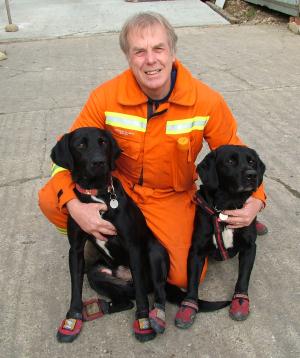 WELCOME
Clive Gregory established his company C.P.Gregory and Associates Ltd in 2001. Specialising in Fire Investigation Traning and the training of the accelerant detector dog teams, the company maintains a 24 hour call-out capability for the K9 detection of liquid ignitable accelerant substances at fire scenes and is available to Police Forces, Forensic Investigators, Fire Brigades and the insurance industry throughout the country.
Services
24 Hour call out for fire scene examination and K9 accelerant detection
Initial training courses for new fire investigation dog/handler teams
Advancement/Development courses for established K9 teams
Supply of search dogs for home and abroad
24 HOUR CALLOUT
C P Gregory and Associates maintain a 24 hour callout facility for accelerant detection using search dogs trained to locate the residues of ignitable fuels used in the setting of deliberate fires.
This service is available at moderate cost to Forensic investigators, Fire Services, Police Forces and the Insurance Industry.
Certified dog and handler teams will carry out scene searches including fire damaged buildings, open areas for the recovery of discarded evidence and the search of suspect's accommodation including clothing and posessions.